Featured collection (see 'catalog' above or 'View All' below for our full list)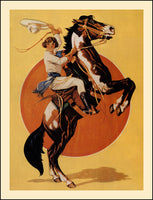 Come and get it!
For the very best in Western movies! The biggest stars - Joel McCrea, Audie Murphy, Don Murray, Jimmie Stewart, Fred MacMurray, Robert Mitchum, Kirk Douglas - the list goes on and on - the bravest and the strongest! All for you in one place.
And if you don't see what you want - let us know - we'll try to get it for you!