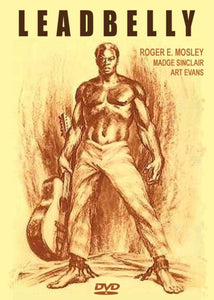 Leadbelly 1976 DVD (Region 1 - Playable in North America - The US, Canada, Mexico, etc.) Color. Full Frame.
Starring: Roger E. Mosley, Madge Sinclair, Art Evans, John Henry Faulk, Lyn Hamilton.
The life of blues and folk singer Huddie Leadbetter, nicknamed Leadbelly, is told in vivid detail with powerful performances. Covering the good times and bad from his 20s to 40s. Much of that time was spent on chain gangs in the south. Even in prison he became well known for the classic songs he composed and sang during and before the time he spent there.
Songs include Goodnight Irene, Midnight Special, Alabama Bound, Cotton Fields, Silver City Bound.
A rare gem!